PT. SIMA AGUSTUS was established on August 16, 1973
For the first four years, we operated mainly as a trader and supplier for educational equipment & Photography for Goverment institution and Scholls. In 1977, Our business expanded to Audio Visual equipments including Sound System when BELL & Howell appointed Us as a sole Distributor in indonesia.
In 1983, we began Marketing ESP ( Electronic System Projection ) the Product such as AQUARY, AQUASTAR IIIC, and The ESPIRIT-SERIES ( Three GU Video/Data Projector ).
We wee teh First Company in Indonesia that introduced " LARGE SCREEN PROJECTING SYSTEM ". We started a RENTAL & SERVICE DIVISION in 1984 for Audi Visual/Video Equipments, large Screen system for Entertainment/Show,Seminar and Promotion Events
---
We were appointed as an Exclusive Distributor for GE Projection Display Product in 1985 until the GE Projection Product was closed down in early 1995.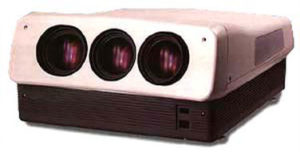 In 1986, we developed a system calledd INVICOMM ( Integrated Visual Communication System ) where we put audio-video equipmets, sliding screen, lighting, and sound system together in one Master Control. This system caters for training / presetation, conference room / boardroom application.
---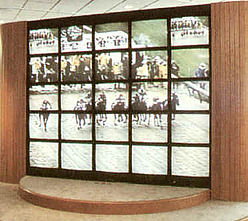 In 1993, we are appointed to market videowall products from  ELECTROSONIC and THE FIRST Robotic Cameraman from Parkevision USA. Besides, We are also the sole Distritutor / Distributor for  EIKI – Japan, WOLFVision – Ausria, OS Professional Screen – Taiwan, MEGAPOWER Electronic – Hongkong, CHINATEC poducts – China, ELATRON for Wireless Public Adress – Taiwan. Besides, we are as member of CEDAI & ICIA
---
To maximize our service and efficiency in Sales Departement, We group our Sales Force into 3 (three) division which concentrating all in Audio Visual Equipments:
School and Goverment Project
Professional Conference Office & Boardroom Integrated Systems
Commercial Projects
Starting early 1995 we expand to a division that is totally focused to the Residential / Private Sector.
Special lessons & training in USA ( for THX & Acoustic ) gained to the people in charge of that special "area".
It's concentrating in:
High End Home Theater Systems
Home Integrated Automation Systems
(Lighting, CCTV, Alarm System, to Web Links Systems)
Our Vision:
Imagine the future of Audio & Visual communications beyond words.
Our Philosophy:
We provide the comprehensive solutions to our value customers because no solution is complete
We serve you with our friendly, knowledgeable support team, consultation, technical support, and system design advice.
To guarantee our solutions value, we present a wide variety of training and educational programs for support after sales service.
Our usiness Competency :
Consultancy and Design :
Creative Design
System Design
Mechanical & Electrical Spesification
System Drawings